The Department of Computer Science at Maynooth University runs the Computer Science Summer Camp for students aged 13-18 years old in June/July every year.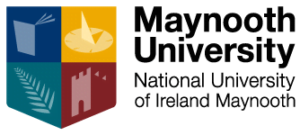 This year the camp will run for three weeks from 25th June – 13th July, from 9.30am – 1pm each day Monday to Friday.
The aim of the camp is to allow students to use and explore computer science concepts whilst having fun and making friends. This is a great chance for anyone who is thinking of studying computer science to try it out in a way that is both educational and entertaining. The camp assumes no prior experience and will involve activities both on and off the computer that will allow the students to explore a broad range of areas of computer science.  Students will learn about programming, create their own website, make their own game and much, much more. Each week will be packed full of unique activities so students can sign up for 1,2 or 3 weeks.