For prospective medical, dental and veterinary students seeking to study at fully accredited European Universities, in programmes taught entirely in English with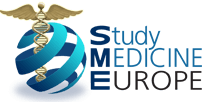 affordable tuition fees that start from £2,100 per year.
Date: 21st of April, 2018 Time: 12.30 PM – 5.30 PM
Venue Location: Hilton Dublin, Charlemont Place, Dublin
Explore all your options and benefit from a day full of information. Entry is free for the entire event
Presentations on medical, dental and veterinary studies in Europe
Kiosks of our partner universities
Current students' experiences studying in Europe
Working in Ireland after graduation
Free information packages
One-on-one meetings with our Recruitment Managers
Win one of our tuition fees scholarships and prizes
The Open Day will feature a Clinical Skills Workshop with the aim of articulating an explicit set of clinical competencies to be mastered by prospective medical students as part of undergraduate medical education. Some of the aspects to be addressed will include Phlebotomy and also Basic Life Support.